When Narendra Modi's father died in 1989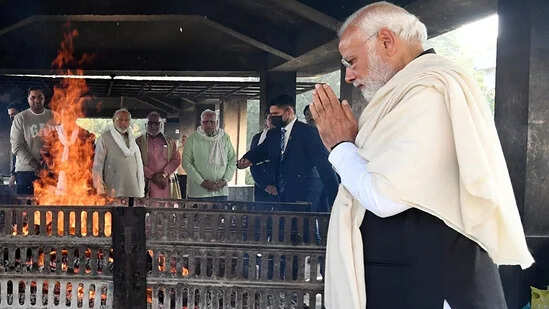 ---
1989 saw the passing of Narendra Modi's father.
Dilip Trivedi, the general secretary of the Vishwa Hindu Parishad, recalled that after his father's funeral in 1989, Narendra Modi attended a gathering, just as he did on Friday after the death of his mother Heeraben. "In Ahmedabad, a significant gathering took place. Narendra Modi travelled to Vadnagar when his father passed away, as was told to us. We had anticipated that he wouldn't be able to attend the meeting. However, Narendra Modi arrived for the meeting in the afternoon. After the passing of his father, we were shocked to see him at the meeting "Trivedi said to news organisation ANI.
As PM Modi flagged off the 7th Vande Bharat Express of the country and the first of West Bengal that would operate between Howrah and New Jalpaiguri, he apologised for not being physically present for some "personal reasons".
Heeraben's family, as cited in reports, also urged people on Friday to go on with their scheduled work keeping Heeraben in mind in a befitting tribute to Heeraben.
Around The Web