The Top 10 Most Popular TV Shows on Netflix Right Now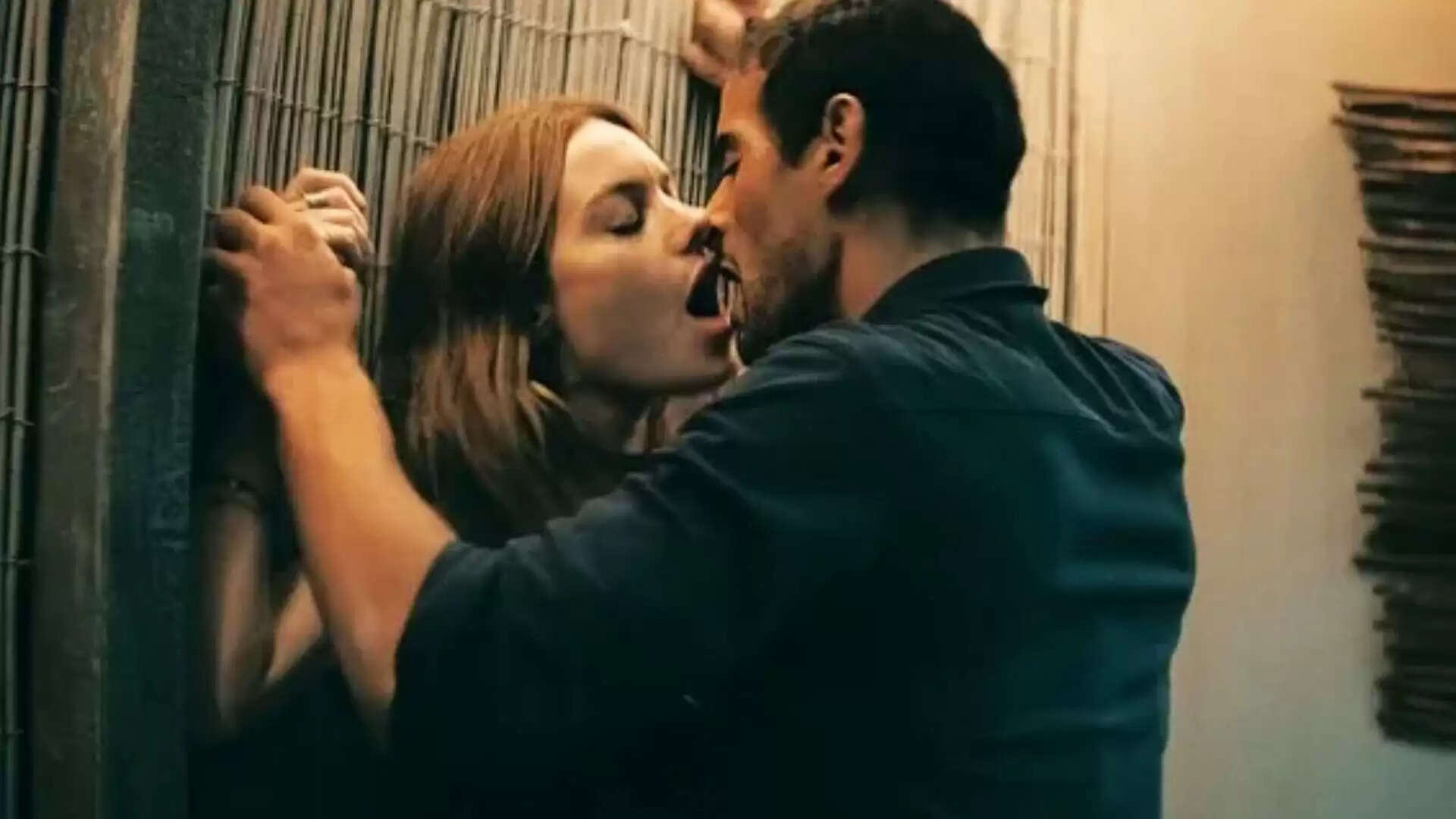 ---
Looking for the Top 10 TV Shows on Netflix now? Well, you're in the right place! Despite the streaming service launching the trending list earlier this year, which reveals what the Top 10 most popular TV shows are on a daily basis, it's not easy to find that list on Netflix itself without digging into it a little bit. We're here to help streamline that process.
Holdover titles make up the smallest percentage of this week's Top 10, including reality series Perfect Match (which we're already ruling as better than Bachelor in Paradise, if you can believe that!) and suspenseful teen drama Outer Banks, which has already been renewed for a fourth season, as well as an all-new season of Sex/Life, long-running telenovela Pasión de Gavilanes, and the return of You Season 4.
Newcomers to the Netflix Top 10 this week round out the rest of our picks, including an all-new season of Shadow and Bone (how about that ending?!), new episodes of The Glory, survivalist competition series Outlast, and the new docuseries MH370: The Plane That Disappeared, which tackles the fated Malaysian Airlines flight whose vanishing still baffles people even to this day.
Stay tuned to see how the Top 10 changes on a weekly basis, but for now, here's the Top 10 as it currently stands today:
10. Pasión de Gavilanes
9. Bert Kreischer: Razzle Dazzle
8. Sex/Life
7. Perfect Match

6.

MH370: The Plane That Disappeared
5. Outlast
4. Outer Banks
3. The Glory
2. You
1. Shadow and Bone
ये भी पढ़ें :
* 1 रात में 6 हत्याएं करने वाले सीरियल किलर को हरियाणा में सुनाई गई फांसी की सज़ा
* दिल्ली से अमृतसर जा रहे थी 'शान-ए-पंजाब', चलती ट्रेन के 8 डिब्बे अलग
* 7 Best Hot Indian Web Series to Watch Online
* दिल्ली में पीएम मोदी के खिलाफ लगाए गए आपत्तिजनक पोस्टर 100 FIR दर्ज, 6 गिरफ्तार
* Earthquake : 6.6 तीव्रता के भूकंप से मची दहशत, पूरे उत्तर भारत में आए भूकंप के झटके
* Amazon Layoffs : इस बार 9000 कर्मचारियों की जाएगी नौकरी
* खालिस्तान समर्थक अमृतपाल के खिलाफ जारी हुआ लुकआउट सर्कुलर और गैर-ज़मानती वॉरंट
* Amritpal Singh : अमृतपाल पर कार्रवाई के विरोध में चल रहा था धरना
* बिहार बोर्ड ने जारी किया 12वीं का परिणाम
* फ्रांस में रिटायरमेंट की उम्र बढ़ाने वाला बिल अब कानून बना
Around The Web