Ivana Trump left USD 1 million condo for nanny in her will, ex-husband Donald got nothing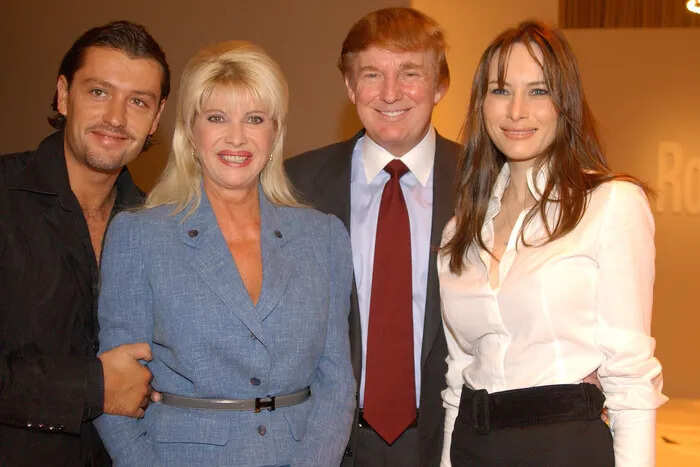 The biggest beneficiary in Ivana Trump's will, other than her children, is nanny Dorothy Curry. She received a Florida condo that is estimated to be worth over USD 1 million.
---
vana Trump, former wife of Donald Trump, who died in July 2022, left behind USD 34 million of assets. Her will specified that most of that should be split between her three children, daughter Ivanka Trump and sons Eric Trump and Donald Jr. Trump.
However, Ivana excluded her ex-husband, former United States President Donald Trump from her will.
The biggest beneficiary outside of the Trump kids is nanny Dorothy Curry, who had worked for the Trumps for decades. She received a Florida condo that is estimated to be worth over USD 1 million, Forbes reported.
Ivana, who died at the age of 73 last year, wrote about Curry in her 2017 book Raising Trump and said that she started as a nanny "with a sparkle in her eye and plenty of nervous energy." Curry reportedly taught the Trump kids prayers that Ivana didn't know in English.
"I can't say that religion plays a large role in my life now," Ivana wrote in her 2017 book, "but I'm glad the children grew up talking to God." As per Forbes, the one-time nanny later became Ivana's assistant and remained close to the family for years.
The former nanny's residential address is a middle-class apartment building in Queens, according to the probate documents, but it is not clear whether or not she still lives there. Not only the condo but Curry is also expected to receive Ivana's dog, a Yorkshire named Tiger Trump.
Eric Trump said in his mother's book that he thought of Curry as his "second mother" and recalled the time they spent together in her native Ireland.
"Dorothy is my second mother. She's raised me since I was a baby, and we are incredibly close—inseparable. I love her immensely. She's a big, and very important, part of our family," he said in the book, according to The Federalist.
In July 2022, the New York City Medical Examiner's Office ruled that Ivana died from accidental "blunt impact injuries to her chest," after she was discovered at the foot of the stairs in her home.
Ivana's funeral was held at Manhattan's St. Vincent Ferrer Church on July 20 where her family and ex-husband mourned her death.
Meanwhile, Ivanka, Eric, and Donald Jr. praised their mother's character and mentioned the positive influence she had on them.
"She had brains; she had beauty. She was the embodiment of the American dream... she was a force of nature, could beat any man down the slopes, any woman on the runway," Eric Trump said during the service, according to a Mail Online report.
"She ruled the three of us [kids] with an iron fist but also a heart of gold," he said.
Around The Web