The story of porn star Stormy Daniels and her alleged tryst with Donald Trump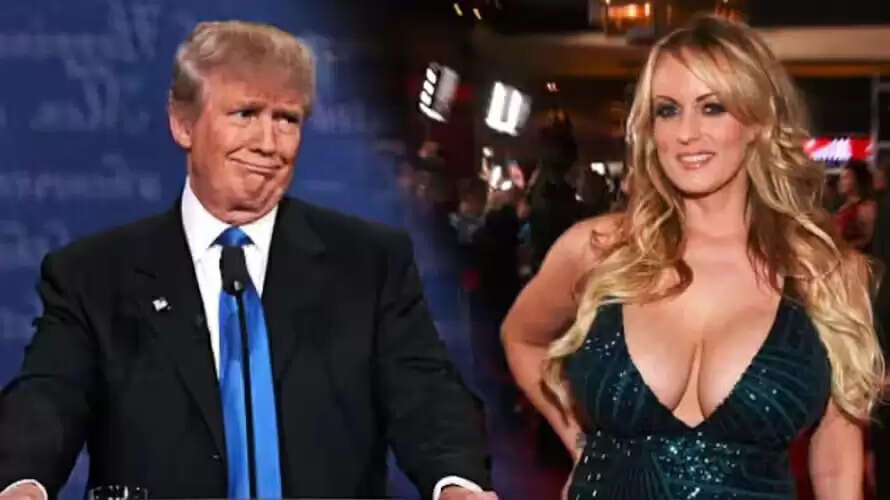 ---
The indictment of Donald Trump by a grand jury in Manhattan has returned the spotlight on a woman named Stormy Daniels, a pornographic film actor whom the former president allegedly paid to buy her silence about a sexual encounter that took place in 2006.
The payment — of $130,000 — was made in October 2016, days ahead of the presidential election, by Michael Cohen, a former lawyer and fixer for Trump. In August 2018, Cohen pleaded guilty to — among other things — violating campaign finance laws in making the hush money payment to Stormy Daniels. He was given a prison term of three years, and his sentence ended in November 2021.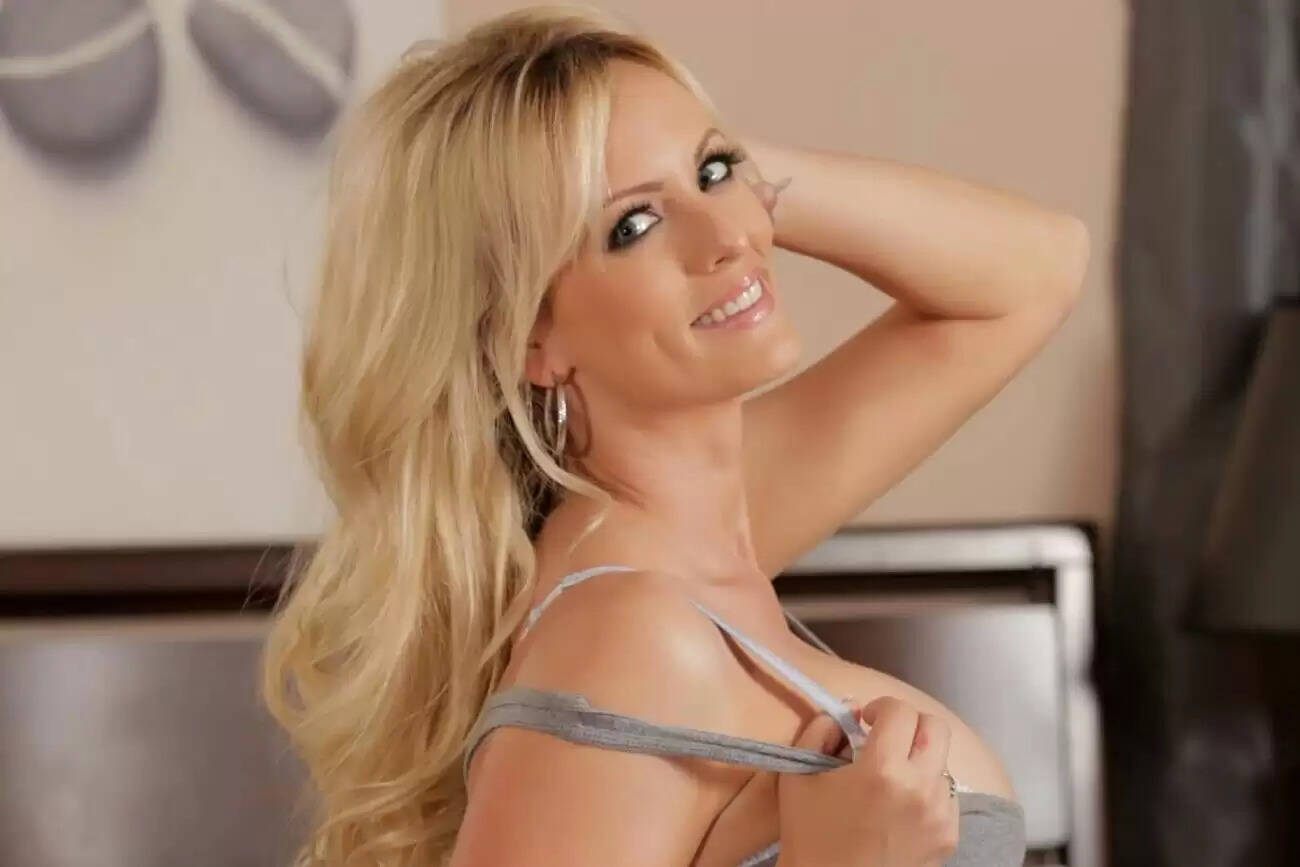 So who is Stormy Daniels?
Daniels, who is now 44, was born Stephanie A Gregory in Baton Rouge, Louisiana. Her parents separated when she was a child, she was neglected by her mother who brought her up, and she wrote in her memoir published in 2018 that she was sexually abused by an older man when she was nine years old.
he is a well-known veteran of the adult entertainment business, having started out performing a "guest set" at a strip club when she was 17, and going on to becoming the star and the director of innumerable pornographic videos and films over more than two decades, winning several industry awards and gathering a significant fan following along the way.
Like most adult film actors, she took a stage name, choosing "Stormy", which, as a profile published in The New York Times in 2018 observed, was "more tempestuous" than Angel, Summer, or Destiny, some of the other favourite professional names in the industry.
A profile published in The Guardian last week said the pseudonym Stormy Daniels was "drawn from the name [the American heavy metal band] Mötley Crüe bassist Nikki Sixx gave to his daughter – Storm – and her preference for Jack Daniel's whiskey".

When and how did she meet Donald Trump?
They met at a charity golf tournament in Lake Tahoe, California (the lake itself straddles the border between California and Nevada), in July 2006, when she was 27 and a reasonably well known figure in the adult film industry who had made a brief appearance in a film called 'The 40-year-old Virgin' that had released the previous year. And he was the 60-year-old host of the American reality TV show The Apprentice.
Daniels and two other women had the job of greeting golfers between tees. When she first saw Trump, Daniels wrote in her tell-all memoir 'Full Disclosure', "He had a red cap, a Trump crest as a placeholder for the MAGA slogan not one of us could see coming." MAGA, or Make America Great Again, was Trump's campaign line against Hillary Clinton in the race for the White House in 2016.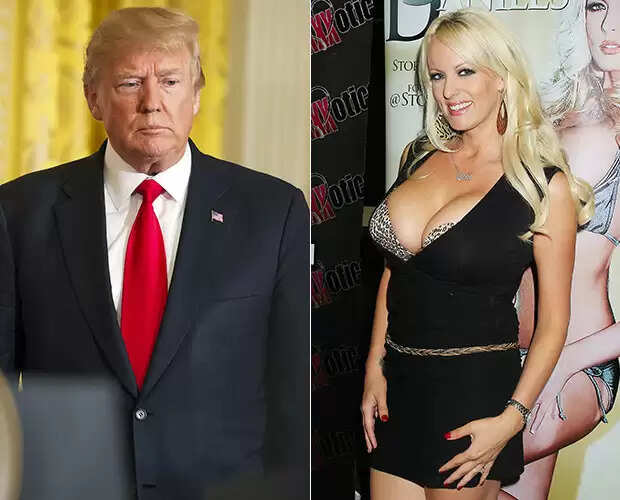 And what happened afterward?
According to accounts of the encounter reported in the media, one of Trump's bodyguards invited her to have dinner with his boss, which turned out to be an invitation to his suite. There, according to Daniels's account, she was greeted by Trump in his pyjamas, and he showed her a copy of a golf magazine with his picture on the cover.
"And I was like, 'Someone should take that magazine and spank you with it,'" Daniels told the CBS programme 60 Minutes in 2018, a report by Reuters published on Friday recalled. "So he turned around and pulled his pants down a little — you know had underwear on and stuff — and I just gave him a couple swats," she said in the CBS interview, the Reuters report said.
She told the CBS interview that Trump had asked her whether she would like to appear on his TV show Celebrity Apprentice, and had told her that she was "smart and beautiful". "He was like, 'Wow, you — you are special. You remind me of my daughter.' You know, he was like, 'You're smart and beautiful, and a woman to be reckoned with, and I like you. I like you,'" Daniels said.
They went on to have what "may have been the least impressive sex I'd ever had, but clearly, he did not share that opinion", Daniels wrote in her book. Years later, whenever she would see Trump on TV, she would say to herself, "I had sex with that. Eech.", she wrote.
In her book, Daniels also gave a fairly explicit description of Trump's private parts and described his penis as "smaller than average" but "not freakishly small". Trump has always denied having sexual relations with Daniels, has accused her of "extortion", and said that her claims are a "total con job".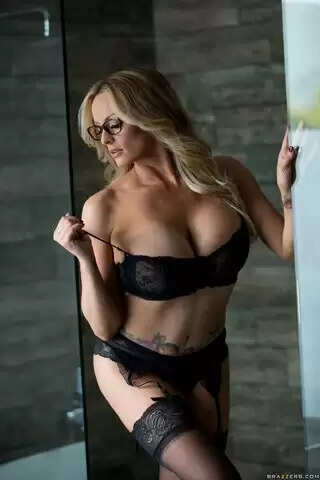 Did the two stay in touch afterward?
It would seem so. According to Daniels, Trump called her occasionally after that night, nicknaming her "Honeybunch", a report in The New York Times said. "They saw each other at least twice more in 2007, but they did not sleep together again," the report said.
A report published in The Guardian in September 2018, ahead of the release of Daniels's memoir, said she wrote of a "moment in 2007…in which she is with Trump in a hotel room watching a Shark Week broadcast on cable television when he receives a phone call from Hillary Clinton, then running against Barack Obama for the Democratic presidential nomination".
The Reuters report, based on Daniels's account, said Trump had made telephone calls to her over the year following the 2006 sexual encounter, and that she had met him again at his request in July 2007 at the Beverly Hills Hotel in Los Angeles to discuss her possible appearance on Celebrity Apprentice.
Daniels said he wanted to have sex again at the hotel but she declined. She said Trump called her a month later to tell her he had not been able to get her booked on Celebrity Apprentice, the Reuters report said.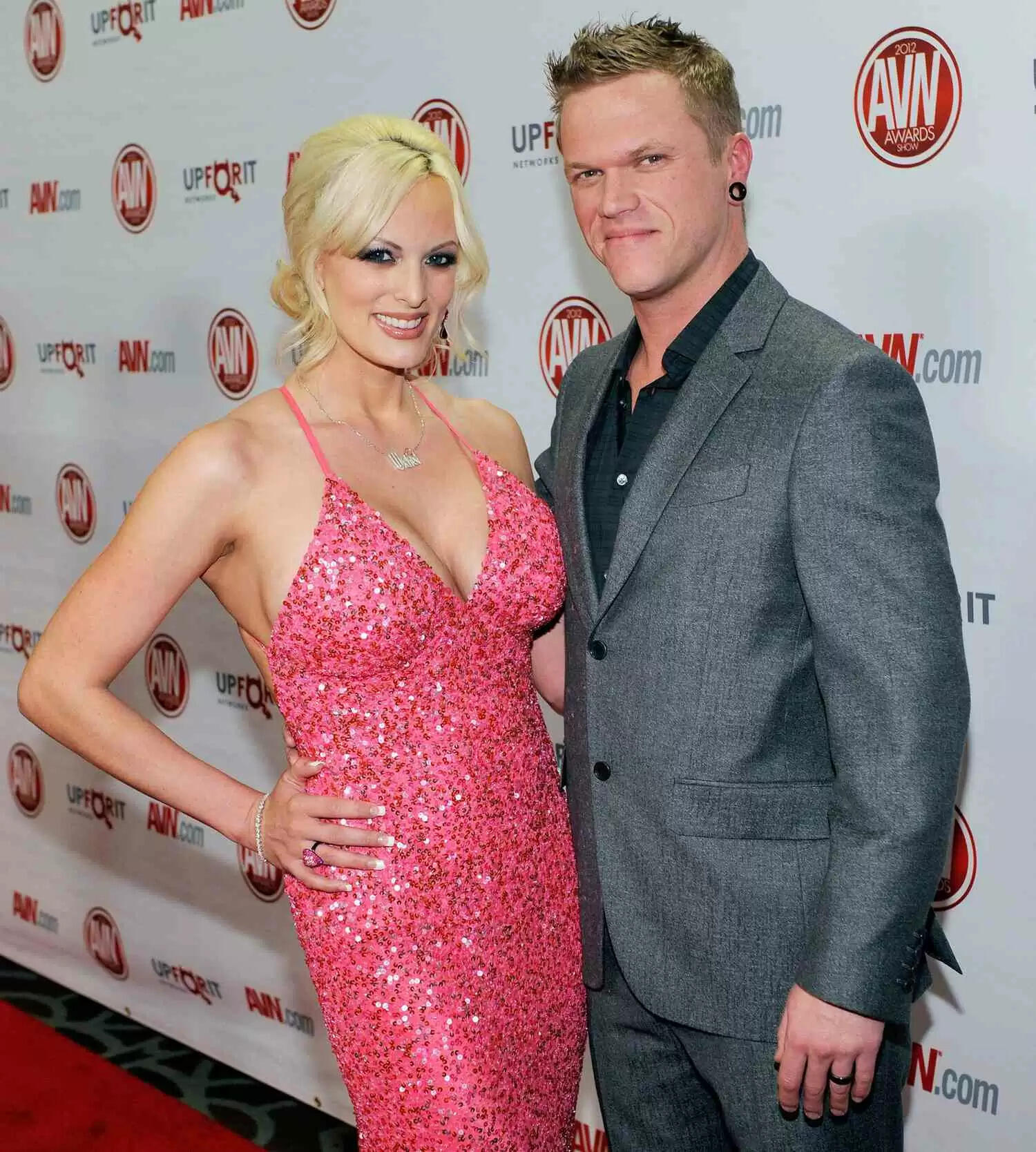 How did the hush money payment come along?
According to a summary of the story published in The New York Times as part of its coverage of the Trump indictment, things were quiet between 2007 and 2011, when Trump explored a campaign for the presidency. At that time, Daniels, apparently still bitter over his purported broken promise to cast her in his show, considered going public with the story of their encounter, The NYT report said, based on the accounts of Daniels and people involved in the events.
She contracted an agent, who fished for a publication deal in October 2011 and ultimately negotiated a $15,000 agreement with the celebrity magazine Life & Style — however, the magazine backed off after Michael Cohen, Trump's close aide at the time, threatened to sue. Subsequently, Trump himself dropped plans to run in the 2012 election, which was won by Obama, defeating the Republican nominee Mitt Romney.
In the spring of 2016, as Trump announced his run for the White House, Daniels's agent approached media outlets, including The National Enquirer, to sell her story again. But they had no takers, in part because she had denied it was true back in 2011, The NYT report said. But the situation changed in October of that year.
Two days before the second presidential debate between Trump and Clinton, The Washington Post published the so-called "Access Hollywood tape", a recording from 2005 in which Trump appeared to be bragging in vulgar language about sexually assaulting women. Daniels and her team realised this made Trump vulnerable, and the story of his having cheated on his then pregnant wife in 2006 with her could be valuable at this time.
Her agent negotiated with The Enquirer, whose publisher, David Pecker, was a friend of Trump's. The editor of the publication, Dylan Howard, connected Daniels's side to Cohen, and they negotiated a $130,000 non-disclosure agreement. Cohen subsequently said Trump had approved the deal. "After he became president, Mr Trump and his company reimbursed Mr Cohen for the hush money and falsely recorded those payments as legal fees," The NYT report said.
But is it illegal to pay money for a nondisclosure agreement?
No, it is not. But since the payment was made just before the election, and in return for hushing up information that might have damaged Trump's prospects, it was argued that the payment amounted to a violation of campaign rules. Cohen testified under oath that Trump had told him to make the hush payment of $130,000, and that he had reimbursed him later.
Around The Web